Ugh, I really need to stop buying so many books. I need to get caught up on my never ending TBR shelf.
You will also see that halfway through this haul, I've changed a few things about my posts. I was too lazy to go back and change the others. I do not apologize.

Title: Me & Milo The Great
Author: Michelle Schlicher
Purchase: Kindle

SYNOPSIS:
My name is Holiday Sanchez. I carry a heavy burden.
But I'm not the only one.
There are others who know what it feels like to remember. Maybe they are the answer. Maybe we can help each other. Maybe I'll finally get past it.
Maybe it just takes time—and a little bit of magic.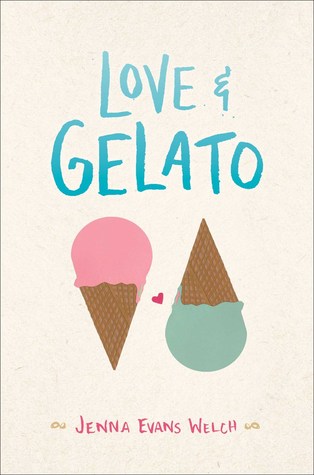 Title: Love & Gelato
Author: Jenna Evans Welch
Purchase: Amazon ~ Kindle

SYNOPSIS:
"I made the wrong choice."
Lina is spending the summer in Tuscany, but she isn't in the mood for Italy's famous sunshine and fairy-tale landscape. She's only there because it was her mother's dying wish that she get to know her father. But what kind of father isn't around for sixteen years? All Lina wants to do is get back home.
But then she is given a journal that her mom had kept when she lived in Italy. Suddenly Lina's uncovering a magical world of secret romances, art, and hidden bakeries. A world that inspires Lina, along with the ever-so-charming Ren, to follow in her mother's footsteps and unearth a secret that has been kept for far too long. It's a secret that will change everything she knew about her mother, her father—and even herself.
People come to Italy for love and gelato, someone tells her, but sometimes they discover much more.
Title: One Day
Author: David Nicholls
Purchase: Amazon ~ Kindle

SYNOPSIS:
It's 1988 and Dexter Mayhew and Emma Morley have only just met. But after only one day together, they cannot stop thinking about one another. Over twenty years, snapshots of that relationship are revealed on the same day – July 15th – of each year. Dex and Em face squabbles and fights, hopes and missed opportunities, laughter and tears. And as the true meaning of this one crucial day is revealed, they must come to grips with the nature of love and life itself.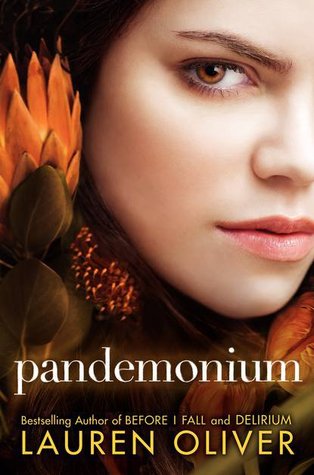 Title: Pandemonium
Author: Lauren Oliver
Purchase: Amazon ~ Kindle

SYNOPSIS:
The second book in Lauren Oliver's remarkable New York Times bestselling trilogy about forbidden love, revolution, and the power to choose.
In this electrifying follow-up to Delirium, Lena is on a dangerous course that takes her through the unregulated Wilds and into the heart of a growing resistance movement. This riveting, brilliant novel crackles with the fire of fierce defiance, romance, and the sparks of a revolution about to ignite.
Title: The Upside Of Unrequited
Author: Becky Albertalli
Purchase: Amazon ~ Kindle

SYNOPSIS:
Seventeen-year-old Molly Peskin-Suso knows all about unrequited love—she's lived through it twenty-six times. She crushes hard and crushes often, but always in secret. Because no matter how many times her twin sister, Cassie, tells her to woman up, Molly can't stomach the idea of rejection. So she's careful. Fat girls always have to be careful.
Then a cute new girl enters Cassie's orbit, and for the first time ever, Molly's cynical twin is a lovesick mess. Meanwhile, Molly's totally not dying of loneliness—except for the part where she is. Luckily, Cassie's new girlfriend comes with a cute hipster-boy sidekick. Will is funny and flirtatious and just might be perfect crush material. Maybe more than crush material. And if Molly can win him over, she'll get her first kiss and she'll get her twin back.
There's only one problem: Molly's coworker Reid. He's an awkward Tolkien superfan with a season pass to the Ren Faire, and there's absolutely no way Molly could fall for him. Right?
Title: The Night Gardener
Author: Jonathan Auxier
Purchase: Amazon ~ Kindle

SYNOPSIS:
This much-anticipated follow-up to Jonathan Auxier's exceptional debut, Peter Nimble and His Fantastic Eyes, is a Victorian ghost story with shades of Washington Irving and Henry James. More than just a spooky tale, it's also a moral fable about human greed and the power of storytelling.
The Night Gardener follows two abandoned Irish siblings who travel to work as servants at a creepy, crumbling English manor house. But the house and its family are not quite what they seem. Soon the children are confronted by a mysterious spectre and an ancient curse that threatens their very lives. With Auxier's exquisite command of language, The Night Gardener is a mesmerizing read and a classic in the making.
Title: His Alone
Author: Alexa Riley
Purchase: Amazon ~ Kindle

SYNOPSIS:
Ryan Justice may be her boss, but nothing will stop him from making her his. USA TODAY and #1 ebook bestselling author Alexa Riley entices with a brand-new, full-length novel.
She thinks I'm perfect. A good boss, a good man. She thinks that I play by the rules.
She has no idea who I truly am. Why I'm really here.
Paige Turner is trying to outrun her past, but there it is, tossed back in her face anytime she manages to get two steps ahead.
She has no idea what a man like me will do to get what he wants.
Her need for Ryan got in the way of revenge, took her off course. Redirected her focus. Before she knew it, he'd made his way into her life. Into her heart.
I'm dirtier than she knows. She thinks I'm good to the core, but she doesn't know the things I've done. The things I would do for her.
True love doesn't let secrets as big as these stay buried. And when the truth about Paige's father is finally exposed, Ryan will do anything to fix everything. Paige has always been his and his alone.
Title: Elect
Author: Rachel Van Dyken
Purchase: Amazon ~ Kindle

SYNOPSIS:Would you die for the one you love?
Nixon Abandonato made his choice. And now he has to pay the price. Tracey is the love of his life, but being with him has made her a target of his family's enemies. The only way to keep Trace alive is convince the world she means nothing to him.
Trace Rooks has fallen irrevocably in love with the son of her family's sworn rival, and she knows in her bones nothing can tear them apart. Until Nix suddenly pushes her away and into the arms of his best friend… But Trace isn't ready to give up on a future with Nix–and if he won't fight for them, she will.
In the end, a sacrifice must be made. A life for a life. For what better way to cover a multitude of sins than with the blood of a sinner . . .
Title: Lock And Key
Author: Sarah Dessen
Purchase: Amazon ~ Kindle

SYNOPSIS:
Ruby can take care of herself.
She's used to counting on no one and answering to nobody. But all of that changes when her mother vanishes and Ruby is sent to live with her older sister, Cora. Now Ruby's got her own room in a fabulous new house, she's going to private school, and—for the first time—feeling as if she has a future. Plus, there's the adorable and sweet boy next door, Nate. Everything should be perfect. So why is Ruby so wary? And why is Nate keeping her at a distance? Ruby soon comes to realize that sometimes, in order to save yourself, you've got to reach out to someone else.
The Untamed Vampire
By Kate Baxter
Published By: St. Martin's Paperbacks on May 2nd 2017
Genres: Fantasy, Romance
Pages: 381
Purchase: Amazon – Kindle

Chelle is not your typical vampire. Turned not with a bite but an age-old magic, she's the only one of her kind and more powerful than most. Still adjusting to her endless thirst and lethal fangs, she's desperate to discover what sets her apart. When she encounters a brutally virile alpha werewolf, she soon learns that she's not immune to the mating call and her own primal longing

The leader of the ancient Forkbeard pack, Gunnar is stunned by Chelle's lush beauty. The wild wolf inside him howls for her, but unions between vampire and werewolf are strictly taboo even if their clans weren't on the verge of war. Desire has never been so dangerous but, as a malevolent new power rises, Chelle and Gunnar face an even more frightening threat. Together, they might find a way to save their clans. But can they claim their passion, in The Untamed Vampire by Kate Baxter.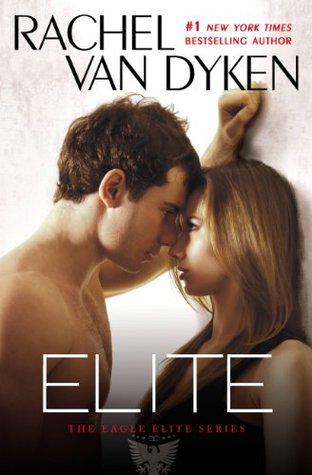 Elite
By Rachel Van Dyken
Published By: Forever on October 14th 2014
Genres: New Adult, Romance, Contemporary
Pages: 272
Purchase: Amazon – Kindle

For Tracey Rooks, life with her grandparents on a Wyoming farm has always been simple. But after her grandmother's death, Tracey is all her grandfather has. So when Eagle Elite University announces its annual scholarship lottery, Tracey jumps at the opportunity to secure their future and enters. She isn't expecting much-but then she wins. And life as she knows it will never be same . . .

The students at Eagle Elite are unlike any she's ever met . . . and they refuse to make things easy for her. There's Nixon, gorgeous, irresistible, and leader of a group that everyone fears: The Elect. Their rules are simple. 1. Do not touch The Elect. 2. Do not look at The Elect. 3. Do not speak to The Elect. No matter how hard she tries to stay away, The Elect are always around her and it isn't long until she finds out the reason why they keep their friends close and their enemies even closer. She just didn't realize she was the enemy — until it was too late.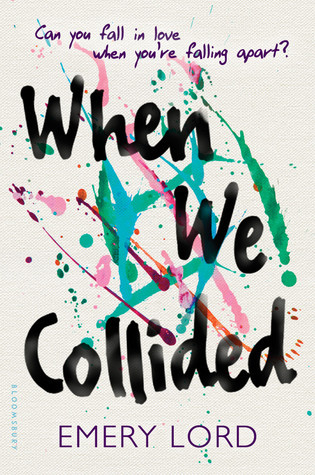 When We Collided
By Emery Lord
Published By: Bloomsbury USA Childrens on April 5th 2016
Genres: Young Adult, Contemporary, Romance
Pages: 337
Purchase: Amazon – Kindle

We are seventeen and shattered and still dancing. We have messy, throbbing hearts, and we are stronger than anyone could ever know…

Jonah never thought a girl like Vivi would come along.

Vivi didn't know Jonah would light up her world.

Neither of them expected a summer like this…a summer that would rewrite their futures.

In an unflinching story about new love, old wounds, and forces beyond our control, two teens find that when you collide with the right person at just the right time, it will change you forever.
Last Year's Mistake
By Gina Ciocca
Published By: Simon Pulse on May 3rd 2016
Genres: Young Adult, Contemporary, Romance
Pages: 313
Purchase: Amazon – Kindle

Before:
Kelsey and David became best friends the summer before freshman year and were inseparable ever after. Until the night a misunderstanding turned Kelsey into the school joke and everything around her crumbled – including her friendship with David. So when Kelsey's parents decided to move away, she couldn't wait to start over and leave the past behind. Except, David wasn't ready to let her go…

After:
Now it's senior year and Kelsey has a new group of friends, genuine popularity, and a hot boyfriend. Her life is perfect. That is, until David's family relocates to the same town and he shakes up everything. Soon old feelings bubble to the surface and threaten to destroy Kelsey's second chance at happiness. The more time she spends with David, the more she realizes she never let him go. And that maybe she never wants to.
Isla And The Happily Ever After
By Stephanie Perkins
Published By: Speak on August 4th 2015
Genres: Young Adult, Contemporary, Romance
Pages: 339
Purchase: Amazon – Kindle

Love ignites in the City That Never Sleeps, but can it last?

Hopeless romantic Isla has had a crush on introspective cartoonist Josh since their first year at the School of America in Paris. And after a chance encounter in Manhattan over the summer, romance might be closer than Isla imagined. But as they begin their senior year back in France, Isla and Josh are forced to confront the challenges every young couple must face, including family drama, uncertainty about their college futures, and the very real possibility of being apart.

Featuring cameos from fan-favorites Anna, Étienne, Lola, and Cricket, this sweet and sexy story of true love—set against the stunning backdrops of New York City, Paris, and Barcelona—is a swoonworthy conclusion to Stephanie Perkins's beloved series.
Dead Until Dark
By Charlaine Harris
Published By: Ace Books on May 1st 2001
Genres: Fantasy, Romance
Pages: 292
Purchase: Amazon – Kindle

Sookie Stackhouse is a small-time cocktail waitress in small-town Louisiana. She's quiet, keeps to herself, and doesn't get out much. Not because she's not pretty. She is. It's just that, well, Sookie has this sort of "disability." She can read minds. And that doesn't make her too dateable. And then along comes Bill. He's tall, dark, handsome–and Sookie can't hear a word he's thinking. He's exactly the type of guy she's been waiting for all her life….

But Bill has a disability of his own: He's a vampire with a bad reputation. He hangs with a seriously creepy crowd, all suspected of–big surprise–murder. And when one of Sookie's coworkers is killed, she fears she's next….
The Lovely Reckless
By Kami Garcia
Published By: Square Fish on June 6th 2017
Genres: Young Adult, Romance, Contemporary
Pages: 370
Purchase: Amazon – Kindle

Seventeen year-old Frankie Devereux would do anything to forget the past. Haunted by the memory of her boyfriend's death, she lives her life by one dangerous rule: nothing matters. At least, that's what Frankie tells herself after a reckless mistake forces her to leave her privileged life in the Heights to move in with her dad–an undercover cop. She transfers to public school in the Downs, where fistfights in the halls don't faze anyone and illegal street racing is more popular than football.

Marco Leone is the fastest street racer in the Downs. Tough, sexy, and hypnotic, he makes it impossible for Frankie to ignore him…and how he makes her feel. But the risks Marco takes for his family could have devastating consequences for them both. When Frankie discovers his secret, she has to make a choice. Will she let the pain of the past determine her future? Or will she risk what little she has left to follow her heart?
Miss Peregrine's Home For Peculiar Children
By Ransom Riggs
Published By: Quirk Books on November 15th 2016
Genres: Fantasy, Young Adult
Pages: 352
Purchase: Amazon – Kindle

A mysterious island. An abandoned orphanage. A strange collection of very curious photographs. It all waits to be discovered in Miss Peregrine's Home for Peculiar Children, an unforgettable novel that mixes fiction and photography in a thrilling reading experience. As our story opens, a horrific family tragedy sets sixteen-year-old Jacob journeying to a remote island off the coast of Wales, where he discovers the crumbling ruins of Miss Peregrine's Home for Peculiar Children. As Jacob explores its abandoned bedrooms and hallways, it becomes clear that the children were more than just peculiar. They may have been dangerous. They may have been quarantined on a deserted island for good reason. And somehow-impossible though it seems-they may still be alive. A spine-tingling fantasy illustrated with haunting vintage photography, Miss Peregrine's Home for Peculiar Children will delight adults, teens, and anyone who relishes an adventure in the shadows.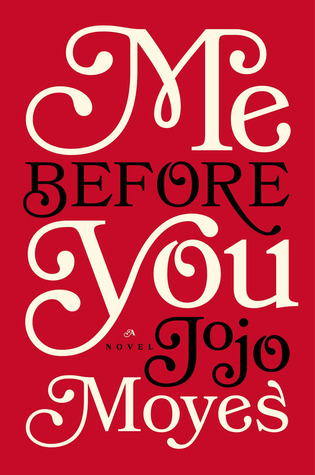 Me Before You
By Jojo Moyes
Published By: Penguin Books on July 30th 2013
Genres: Romance,
Pages: 369
Purchase: Amazon – Kindle

Louisa Clark is an ordinary young woman living an exceedingly ordinary life—steady boyfriend, close family—who has never been farther afield than their tiny village. She takes a badly needed job working for ex-Master of the Universe Will Traynor, who is wheelchair-bound after an accident. Will has always lived a huge life—big deals, extreme sports, worldwide travel—and now he's pretty sure he cannot live the way he is.

Will is acerbic, moody, bossy—but Lou refuses to treat him with kid gloves, and soon his happiness means more to her than she expected. When she learns that Will has shocking plans of his own, she sets out to show him that life is still worth living.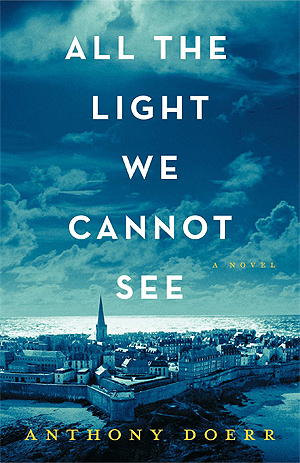 All The Light We Cannot See
By Anthony Doerr
Published By: Scribner on May 6th 2014
Genres: Fiction, Historical
Pages: 531
Purchase: Amazon – Kindle

Marie-Laure lives with her father in Paris near the Museum of Natural History, where he works as the master of its thousands of locks. When she is six, Marie-Laure goes blind and her father builds a perfect miniature of their neighborhood so she can memorize it by touch and navigate her way home. When she is twelve, the Nazis occupy Paris and father and daughter flee to the walled citadel of Saint-Malo, where Marie-Laure's reclusive great-uncle lives in a tall house by the sea. With them they carry what might be the museum's most valuable and dangerous jewel.

In a mining town in Germany, the orphan Werner grows up with his younger sister, enchanted by a crude radio they find. Werner becomes an expert at building and fixing these crucial new instruments, a talent that wins him a place at a brutal academy for Hitler Youth, then a special assignment to track the resistance. More and more aware of the human cost of his intelligence, Werner travels through the heart of the war and, finally, into Saint-Malo, where his story and Marie-Laure's converge.
Lair Of Dreams
By Libba Bray
Published By: Little, Brown Books for Young Readers on August 25th 2015
Genres:
Pages: 613
Purchase: Amazon – Kindle

After a supernatural showdown with a serial killer, Evie O'Neill has outed herself as a Diviner. With her uncanny ability to read people's secrets, she's become a media darling, earning the title "America's Sweetheart Seer." Everyone's in love with the city's newest It Girl…everyone except the other Diviners.

Piano-playing Henry DuBois and Chinatown resident Ling Chan are two Diviners struggling to keep their powers a secret—for they can walk in dreams. And while Evie is living the high life, victims of a mysterious sleeping sickness are turning up across New York City.

As Henry searches for a lost love and Ling strives to succeed in a world that shuns her, a malevolent force infects their dreams. And at the edges of it all lurks a man in a stovepipe hat who has plans that extend farther than anyone can guess…As the sickness spreads, can the Diviners descend into the dreamworld to save the city?
Love Me First
By Vera Mae
Published By: K.P. Ambroziak on July 18th 2017
Genres: Young Adult, Coming Of Age
Pages: 262
Purchase: Amazon – Kindle

Sebastian "Bach" Rostov is a piano prodigy, and has the potential to become the greatest pianist of his time. But when he meets Tallulah Lansing at age eight, he's unknowingly set on a course for love that will have him yearning for something else. Through the years, she comes and goes, crashing up on his shore, leaving him more devastated each time. But for Bach to fulfill his destiny he must survive the fate thrust upon him, conquer the love in his heart, and reclaim his artistic soul to overcome the obstacle that stands in his way.
Lost In A Book
By Jennifer Donnelly
Published By: Disney Press on January 31s 2017
Genres: Fantasy, Young Adult, Retelling
Pages: 352
Purchase: Amazon – Kindle

Smart, bookish Belle, a captive in the Beast's castle, has become accustomed to her new home and has befriended its inhabitants. When she comes upon Nevermore, an enchanted book unlike anything else she has seen in the castle, Belle finds herself pulled into its pages and transported to a world of glamour and intrigue. The adventures Belle has always imagined, the dreams she was forced to give up when she became a prisoner, seem within reach again.

The charming and mysterious characters Belle meets within the pages of Nevermore offer her glamorous conversation, a life of dazzling Parisian luxury, and even a reunion she never thought possible. Here Belle can have everything she has ever wished for. But what about her friends in the Beast's castle? Can Belle trust her new companions inside the pages of Nevermore? Is Nevermore's world even real? Belle must uncover the truth about the book, before she loses herself in it forever.
A Monster Calls
By Patrick Ness
Published By: Walker Books on September 27th 2011
Genres: Young Adult, Fantasy
Pages: 216
Purchase: Amazon – Kindle

The monster showed up after midnight. As they do.

But it isn't the monster Conor's been expecting. He's been expecting the one from his nightmare, the one he's had nearly every night since his mother started her treatments, the one with the darkness and the wind and the screaming…

This monster is something different, though. Something ancient, something wild. And it wants the most dangerous thing of all from Conor.

It wants the truth.
Dating You/Hating You
By Christina Lauren
Published By:
Genres: Gallery Books on June 6th 2017
Pages: 350
Purchase: Amazon – Kindle

Despite the odds against them from an embarrassing meet-awkward at a mutual friend's Halloween party, Carter and Evie immediately hit it off. Even the realization that they're both high-powered agents at competing firms in Hollywood isn't enough to squash the fire.

But when their two agencies merge—causing the pair to vie for the same position—all bets are off. What could have been a beautiful, blossoming romance turns into an all-out war of sabotage. Carter and Evie are both thirtysomething professionals—so why can't they act like it?

Can Carter stop trying to please everyone and see how their mutual boss is really playing the game? Can Evie put aside her competitive nature long enough to figure out what she really wants in life? Can their actor clients just be something close to human? Whether these two Hollywood love/hatebirds get the storybook Hollywood ending or just a dramedy of epic proportions, you will get to enjoy Christina Lauren's heartfelt, raucous, and hilarious romance style at its finest.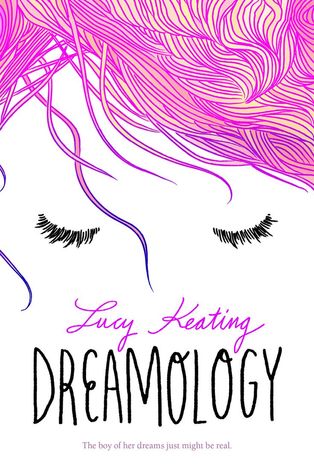 Dreamology
By Lucy Keating
Published By: HarperTeen on April 12th 2016
Genres: Young Adult, Contemporary
Pages: 336
Purchase: Amazon – Kindle

For as long as Alice can remember, she has dreamed of Max. Together, they have traveled the world and fallen deliriously, hopelessly in love. Max is the boy of her dreams—and only her dreams. Because he doesn't exist.

But when Alice walks into class on her first day at a new school, there he is. Real Max is nothing like Dream Max. He's stubborn and complicated. And he has a whole life Alice isn't a part of. Getting to know each other in reality isn't as perfect as Alice always hoped.

Alarmingly, when their dreams start to bleed into their waking hours, the pair realize that they might have to put an end to a lifetime of dreaming about each other. But when you fall in love in your dreams, can reality ever be enough?
Under The Lights
By Abbi Glines
Published By: Simon Pulse on August 23rd 2016
Genres: Young Adult, Contemporary, Romance
Pages: 238
Purchase: Amazon – Kindle

Willa can't erase the bad decisions of her past that led her down the path she's on now. But she can fight for forgiveness from her family. And she can protect herself by refusing to let anyone else get close to her.

High school quarterback and town golden boy Brady used to be the best of friends with Willa—she even had a crush on him when they were kids. But that's all changed now: her life choices have made her a different person from the girl he used to know.

Gunner used to be friends with Willa and Brady, too. He too is larger than life and a high school football star—not to mention that his family basically owns the town of Lawton. He loves his life, and doesn't care about anyone except himself. But Willa is the exception—and he understands the girl she's become in a way no one else can.

As secrets come to light and hearts are broken, these former childhood friends must face the truth about growing up and falling in love…even if it means losing each other forever.
Follow Me Back
By A.V. Geiger
Published By: SourceBooks Fire on June 6th 2017
Genres: Young Adult, Contemporary, Mystery
Pages: 368
Purchase: Amazon – Kindle

Tessa Hart's world feels very small. Confined to her bedroom with agoraphobia, her one escape is the online fandom for pop sensation Eric Thorn. When he tweets to his fans, it's like his speaking directly to her…

Eric Thorn is frightened by his obsessive fans. They take their devotion way too far. It doesn't help that his PR team keeps posting to encourage their fantasies.

When a fellow pop star is murdered at the hands of a fan, Eric knows he has to do something to shatter his online image fast—like take down one of his top Twitter followers. But Eric's plan to troll @TessaHeartsEric unexpectedly evolves into an online relationship deeper than either could have imagined. And when the two arrange to meet IRL, what should have made for the world's best episode of Catfish takes a deadly turn…
The Light We Lost
By Jill Santopolo
Published By: G.P. Putnam's Sons on May 9th 2017
Genres: Fiction, Romance, Contemporary, Adult Fiction
Pages: 328
Purchase: Amazon – Kindle

He was the first person to inspire her, to move her, to truly understand her. Was he meant to be the last?

Lucy is faced with a life-altering choice. But before she can make her decision, she must start her story—their story—at the very beginning.

Lucy and Gabe meet as seniors at Columbia University on a day that changes both of their lives forever. Together, they decide they want their lives to mean something, to matter. When they meet again a year later, it seems fated—perhaps they'll find life's meaning in each other. But then Gabe becomes a photojournalist assigned to the Middle East and Lucy pursues a career in New York. What follows is a thirteen-year journey of dreams, desires, jealousies, betrayals, and, ultimately, of love. Was it fate that brought them together? Is it choice that has kept them away? Their journey takes Lucy and Gabe continents apart, but never out of each other's hearts.