I think I've given up on trying to stop buying books. I love them way too much!!! This month was filled with many amazing buys. I am so grateful!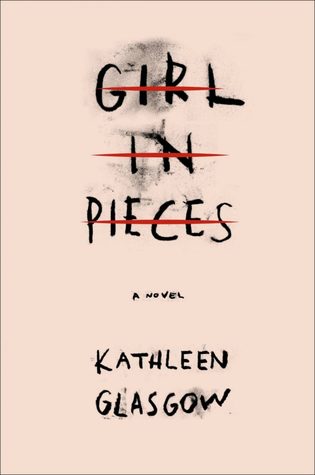 Girl In Pieces
By Kathleen Glasgow
Published By: Delacorte Press on August 30th 2016
Genres: Young Adult, Mental Health
Pages: 416
Purchase: Amazon – Kindle

Charlotte Davis is in pieces. At seventeen she's already lost more than most people lose in a lifetime. But she's learned how to forget. The broken glass washes away the sorrow until there is nothing but calm. You don't have to think about your father and the river. Your best friend, who is gone forever. Or your mother, who has nothing left to give you.

Every new scar hardens Charlie's heart just a little more, yet it still hurts so much. It hurts enough to not care anymore, which is sometimes what has to happen before you can find your way back from the edge.
What To Say Next
By Julie Buxbaum
Published By: Delacorte Press on July 11th 2017
Genres: Young Adult, Contemporary, Romance
Pages: 292
Purchase: Amazon – Kindle

Sometimes a new perspective is all that is needed to make sense of the world.

KIT: I don't know why I decide not to sit with Annie and Violet at lunch. It feels like no one here gets what I'm going through. How could they? I don't even understand.

DAVID: In the 622 days I've attended Mapleview High, Kit Lowell is the first person to sit at my lunch table. I mean, I've never once sat with someone until now. "So your dad is dead," I say to Kit, because this is a fact I've recently learned about her.

When an unlikely friendship is sparked between relatively popular Kit Lowell and socially isolated David Drucker, everyone is surprised, most of all Kit and David. Kit appreciates David's blunt honesty—in fact, she finds it bizarrely refreshing. David welcomes Kit's attention and her inquisitive nature. When she asks for his help figuring out the how and why of her dad's tragic car accident, David is all in. But neither of them can predict what they'll find. Can their friendship survive the truth?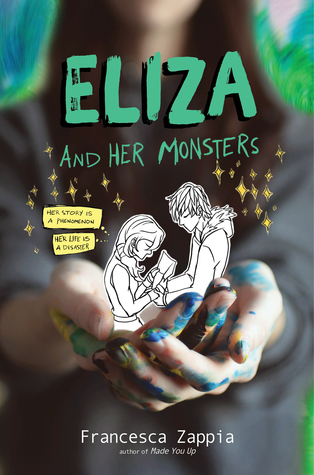 Eliza And Her Monsters
By Francesca Zappia
Published By: HarperCollins on May 30th 2017
Genres: Young Adult, Contemporary, Romance
Pages: 385
Purchase: Amazon – Kindle

Her story is a phenomenon. Her life is a disaster.

In the real world, Eliza Mirk is shy, weird, and friendless. Online, she's LadyConstellation, the anonymous creator of the wildly popular webcomic Monstrous Sea. Eliza can't imagine enjoying the real world as much as she loves the online one, and she has no desire to try.

Then Wallace Warland, Monstrous Sea's biggest fanfiction writer, transfers to her school. Wallace thinks Eliza is just another fan, and as he draws her out of her shell, she begins to wonder if a life offline might be worthwhile.

But when Eliza's secret is accidentally shared with the world, everything she's built—her story, her relationship with Wallace, and even her sanity—begins to fall apart.
Only For You
By Beth Kery
Published By: Berkley on December 2nd 2014
Genres: Adult Fiction, Erotica, Romance
Pages: 368
Purchase: Amazon – Kindle

Former Army intelligence officer Seth Hightower may work with the Hollywood elite as a makeup artist, but he's learned not to trust the rich and famous with anything more than a good time. Only one woman ever tempted him to break his rules about dating actresses—and she left him with the memory of a single night and a lifetime of what-ifs.

Hollywood "It" girl Gia Harris is used to being in the spotlight. But after she witnesses something that puts her life in danger, she needs to avoid prying eyes. Seth's special skills make him the perfect person to keep her famous face out of the news, but their history makes him the last person she wants to be alone with. He's far too tempting—and now, far too close….

As Seth conceals Gia from those who would do her harm, they can't ignore the blistering attraction between them. And when they give in to their cravings, they reveal more about themselves than either of them has ever laid bare before.…
The Geography Of You And Me
By Jennifer E. Smith
Published By: Poppy on March 3rd 2015
Genres: Young Adult, Contemporary, Romance
Pages: 368
Purchase: Amazon – Kindle

Lucy lives on the twenty-fourth floor. Owen lives in the basement. It's fitting, then, that they meet in the middle — stuck between two floors of a New York City apartment building, on an elevator rendered useless by a citywide blackout. After they're rescued, Lucy and Owen spend the night wandering the darkened streets and marveling at the rare appearance of stars above Manhattan. But once the power is back, so is reality. Lucy soon moves abroad with her parents, while Owen heads out west with his father.

The brief time they spend together leaves a mark. And as their lives take them to Edinburgh and to San Francisco, to Prague and to Portland, Lucy and Owen stay in touch through postcards, occasional e-mails, and phone calls. But can they — despite the odds — find a way to reunite?
Just One
By Gayle Forman
Published By: Speak on August 15th 2017
Genres: Young Adult, Romance, Contemporary
Pages: 323
Purchase: Amazon

It all starts when American good girl Allyson–better known as Lulu– decides to spend just one day in Paris with Dutch hottie Willem. It's a whirlwind adventure filled with heart-racing romance, but the next day Willem is gone without a trace. What follows is one year of searching that ends with a steamy reunion on the one wonderful night when they finally find one another again. Filled with mystery, drama, adventure, and of course romance, this is a swoony and satisfying entry point for new readers of Gayle Forman's bestselling fiction.
The Way It Hurts
By Patty Blount
Published By: Sourcebooks Fire on August 1st 2017
Genres: Young Adult, Contemorary
Pages: 352
Purchase: Amazon – Kindle

Music is Elijah's life. His band plays loud and hard, and he'll do anything to get them a big break. He needs that success to help take care of his sister, who has special needs. So he'd rather be practicing when his friends drag him to a musical in the next town…until the lead starts to sing.

Kristen dreams of a career on stage like her grandmother's. She knows she needs an edge to get into a competitive theater program—and being the star in her high school musical isn't going to cut it. The applause and the attention only encourage her to work harder.

Elijah can't take his eyes off of Kristen's performance, and he snaps a photo of her in costume that he posts online with a comment that everybody misunderstands. It goes viral. Suddenly, Elijah and Kristen are in a new spotlight as the online backlash spins out of control. And the consequences are bigger than they both could have ever imagined because these threats don't stay online…they follow them into real life.
Hello Sunshine
By Leila Howland
Published By: Disney-Hyperion on July 11th 2017
Genres: Young Adult, Contemporary, Romance
Pages: 368
Purchase: Amazon – Kindle

Becca Harrington is a reject. After being rebuffed by every college on her list, she needs a fresh start, so she packs up everything and moves to LA, giving herself one year to land an acting gig or kill herself trying.

Unfortunately, not everything turns out as planned, and after a few grueling months, LA is looking like the worst idea ever. As hard as she tries, Becca can't land an agent, she's running out of cash, and her mom is hounding her to apply to more schools. In an act of desperation, Becca and her friend Marisol start posting short videos online—with the help of their adorable filmmaker neighbor, Raj—and the videos catch the attention of a TV producer. Could this be it? Her big break? Or will she have to move back home with nothing but some bad head shots and a monstrous credit-card bill?

Becca may not get the Hollywood ending she was hoping for, but perhaps she'll learn there's more than one way to achieve her dream.
The Gamble
By Kristen Ashley
Published By: Forever on June 20th 2017
Genres: Romance, Contemporary
Pages: 640
Purchase: Amazon – Kindle

Love is the greatest gamble of all . . .

Nina Sheridan desperately needs a timeout vacation. With a fiance who can't even remember how she takes her coffee, Nina wants some distance to rethink her engagement. Flying halfway around the world from England to a mountain town in Colorado should do the trick. But when she finds a gorgeous man at her rental cabin, Nina's cold, lonely adventure suddenly heats up. The owner of the house, Holden "Max" Maxwell is surprised by the beautiful woman who turns up at his door. But when Nina becomes ill, Max spends days nursing her back to health. A private man with a broken heart, Max finds himself drawn to the strong-willed woman. Soon it becomes impossible for Nina and Max to deny their growing attraction to one another. Yet even as these two wounded lovebirds think about taking a chance on a relationship, a dangerous secret from Max's past emerges-and threatens to end their love for good.
All Of Us And Everything
By Bridget Asher
Published By: Bantam on November 24th 2015
Genres: Fiction, Contemporary
Pages: 352
Purchase: Amazon – Kindle

The Rockwell women are nothing if not . . . Well, it's complicated. When the sisters—Esme, Liv, and Ru—were young, their eccentric mother, Augusta, silenced all talk of their absent father with the wild story that he was an international spy, always away on top-secret missions. But the consequences of such an unconventional upbringing are neither small nor subtle: Esme is navigating a failing marriage while trying to keep her precocious fifteen-year-old daughter from live-tweeting every detail. Liv finds herself in between relationships and rehabs, and Ru has run away from enough people and problems to earn her frequent flier miles. So when a hurricane hits the family home on the Jersey Shore, the Rockwells reunite to assess the damage—only to discover that the storm has unearthed a long-buried box. In a candid moment, Augusta reveals a startling secret that will blow the sisters' concept of family to smithereens—and send them on an adventure to reconnect with a lost past . . . and one another.
Altered
By Jennifer Rush
Published By: Little, Brown Books on December 3rd 2013
Genres: Young Adult, Science Fiction, Romance
Pages: 352
Purchase: Amazon – Kindle

Everything about Anna's life is a secret. Her father works for the Branch at the helm of its latest project: monitoring and administering treatments to the four genetically altered boys in the lab below their farmhouse. There's Nick, Cas, Trev . . . and Sam, who has stolen Anna's heart. When the Branch decides it's time to take the boys, Sam stages an escape, killing the agents sent to retrieve them.

Anna is torn between following Sam or staying behind in the safety of her everyday life. But her father pushes her to flee, making Sam promise to keep her away from the Branch, at all costs. There's just one problem. Sam and the boys don't remember anything before living in the lab—not even their true identities.

Now on the run, Anna soon discovers that she and Sam are connected in more ways than either of them expected. And if they're both going to survive, they must piece together the clues of their past before the Branch catches up to them and steals it all away.
Heartless
By Marissa Meyer
Published By: Feiwel & Friends on November 8th 2016
Genres: Young Adult, Retelling, Fantasy, Romance
Pages: 453
Purchase: Amazon – Kindle

Catherine may be one of the most desired girls in Wonderland and a favorite of the unmarried King, but her interests lie elsewhere. A talented baker, she wants to open a shop and create delectable pastries. But for her mother, such a goal is unthinkable for a woman who could be a queen.

At a royal ball where Cath is expected to receive the King's marriage proposal, she meets handsome and mysterious Jest. For the first time, she feels the pull of true attraction. At the risk of offending the King and infuriating her parents, she and Jest enter into a secret courtship.

Cath is determined to choose her own destiny. But in a land thriving with magic, madness, and monsters, fate has other plans.
Loved
By P.C. Cast + Kristin Cast
Published By: Blackstone Publishing on July 11th 2017
Genres: Young Adult, Fantasy
Pages: 336
Purchase: Amazon – Kindle

It's Zoey's eighteenth birthmas and the Nerd Herd has been scattered across the country busily adulting for almost a year when Stark calls them back to Tulsa to surprise Z. But all is not well in T-town. Strange, dark signs are appearing—could it be possible Neferet is stirring? Not willing to chance disaster striking again, Zoey calls on her newly reunited friends to circle with her and add a layer of protection over Neferet's grotto jail. Easy-peasy, right?

Wrong. Nothing at the House of Night is ever as it seems.

With rabid red vampyres closing in, Zoey and the Nerd Herd must come together again and battle evil. But a year is a long time. Have these old friends grown too far apart?

When the world fractures and allies become enemies, will darkness devour friendships or will light save those she's loved?
Hungers Of The Heart
By Jenna Black
Published By: Tor Books on December 23rd 2014
Genres: Fantasy, Paranormal
Pages: 320
Purchase: Amazon – Kindle

Drake is a Killer vampire.

Unlike the Guardians of the Night, Drake feeds on human blood, choosing victims who deserve to die. Still he works with the Guardians to protect those humans who yet have some good in them.

When Gabriel, the leader of the Baltimore Guardians, mysteriously disappears, Drake finds himself in charge of a small band of inexperienced, fledgling vampires; and when a delegation of European Killers arrives in Baltimore looking for Gabriel, Drake must call on all the savagery of his sordid past to keep the Guardians in line—and protect them from the ruthless Killers.

Forced to confront a past he has tried to outrun, Drake risks losing his humanity. His only hope is Faith, the French Seigneur's concubine, who desperately needs his help to rescue her human sister from the Seigneur's clutches. Then someone begins killing the members of the European vampire delegation and Drake is the only suspect. Will Drake be saved by love or will he become a Killer without a conscience?
Infinite Sky
By C.J. Flood
Published By: Atheneum Books for Young Readers on August 11th 2015
Genres: Young Adult, Contemporary, Romance
Pages:Purchase: Amazon – Kindle

A truly beautiful book about the summer that changed one girl's life, as her mum leaves home, travellers set up camp in the family's field, her older brother goes off the rails, and she falls in love for the very first time. Opening with a funeral, Iris is mourning the boy in the casket – but who is it? Sam, her tearaway brother, or Trick, her tentative boyfriend? Over one long hot summer, we find out just how their three lives were turned upside-down.
Given
By Kelli Maine
Published By: Forever on March 4th 2014
Genres: Romance, Adult Fiction
Pages: 228
Purchase: Amazon – Kindle

POSSESSION

For Merrick and Rachael, Turtle Tear Island has become their own private paradise with days of unimaginable bliss and sizzling nights in the bedroom-and beyond. But Rachael and Merrick's happiness is shattered when his daughter, Nadia, suddenly becomes increasingly demanding of his time and devotion. It soon becomes clear that Merrick will have to make an agonizing choice: the woman whose love saved his tortured soul or the daughter he never knew existed . . .

REVELATION

Rachael can't stand the thought of losing Merrick after everything she's sacrificed to be with him. She had thought she and Merrick were done with secrets, that the passion that burned so brightly between them had forged an unbreakable connection, but she begins to wonder if she ever really knew the man at all. Now the love they've fought so desperately to protect may not be enough to save them . . .
The Dead Inside
By Cyndy Etler
Published By: Sourcebooks Fire on April 4th 2017
Genres: Nonfiction, Memoir
Pages: 288
Purchase: Amazon – Kindle

I never was a badass. Or a slut, a junkie, a stoner, like they told me I was. I was just a kid looking for something good, something that felt like love. I was a wannabe in a Levi's jean jacket. Anybody could see that. Except my mother. And the professionals at Straight.

From the outside, Straight Inc. was a drug rehab. But on the inside it was…well, it was something else.

All Cyndy wanted was to be loved and accepted. By age fourteen, she had escaped from her violent home, only to be reported as a runaway and sent to a "drug rehabilitation" facility that changed her world.

To the public, Straight Inc. was a place of recovery. But behind closed doors, the program used bizarre and intimidating methods to "treat" its patients. In her raw and fearless memoir, Cyndy Etler recounts her sixteen months in the living nightmare that Straight Inc. considered "healing."
Coldsleep Lullaby
By Andrew Brown
Published By: Minotaur Books on June 17th 2014
Genres: Mystery, Historical Fiction
Pages: 272
Purchase: Amazon – Kindle

Stellenbosch, the present. The body of a young woman is found drifting in a river, and Detective Eberard Februarie is called in to investigate the case. A man struggling with his own demons, Eberard uncovers secrets that lead him to an underworld of sexual hedonism, to the rotten core of this old university town.

Stellenbosch, seventeenth century. Martin van der Keesel's skill as a viticulturist is matched only by his cruelty towards the slaves who work under him. When he takes an interest in the Boorman family, and their young daughter Sanna, events are set in motion that will ripple through the early colonial society.

With these intertwined narratives, Andrew Brown weaves a spellbinding story about prejudice and deceit, courage and redemption. The swift twists in the plot will keep the reader riveted and breathless. Intelligent, chilling, compelling.
The Selection
By Kiera Cass
Published By: HarperTeen on March 26th 2013
Genres: Young Adult, Romance, Fantasy
Pages: 327
Purchase: Amazon – Kindle

For thirty-five girls, the Selection is the chance of a lifetime. The opportunity to escape a rigid caste system, live in a palace, and compete for the heart of gorgeous Prince Maxon. But for America Singer, being Selected is a nightmare. It means turning her back on her secret love with Aspen, who is a caste below her, and competing for a crown she doesn't want.

Then America meets Prince Maxon—and realizes that the life she's always dreamed of may not compare to a future she never imagined.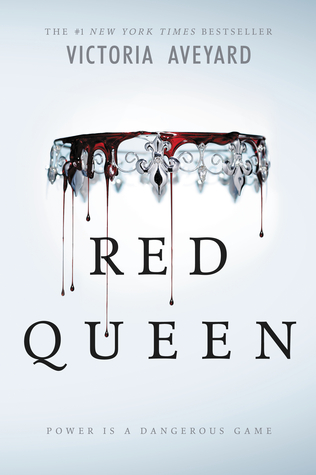 Red Queen
By Victoria Aveyard
Published By:HarperTeen on February 10th 2015
Genres: Young Adult, Fantasy
Pages: 383
Purchase: Amazon – Kindle

This is a world divided by blood – red or silver.

The Reds are commoners, ruled by a Silver elite in possession of god-like superpowers. And to Mare Barrow, a seventeen-year-old Red girl from the poverty-stricken Stilts, it seems like nothing will ever change.

That is, until she finds herself working in the Silver Palace. Here, surrounded by the people she hates the most, Mare discovers that, despite her red blood, she possesses a deadly power of her own. One that threatens to destroy the balance of power.

Fearful of Mare's potential, the Silvers hide her in plain view, declaring her a long-lost Silver princess, now engaged to a Silver prince. Despite knowing that one misstep would mean her death, Mare works silently to help the Red Guard, a militant resistance group, and bring down the Silver regime.

But this is a world of betrayal and lies, and Mare has entered a dangerous dance – Reds against Silvers, prince against prince, and Mare against her own heart.
Darkness Unleashed
By Alexandra Ivy
Published By: Zebra on November 1st 2009
Genres: Paranormal Romance, Fantasy
Pages: 357
Purchase: Amazon – Kindle

A scarred recluse, Jagr makes no secret of his disdain for others' company. But now, as a member of Chicago's powerful vampire clan, he has certain obligations to fulfill. The latest: track down a missing were pureblood and return her to her sister. The problem: Regan Garrett has no intention of complying. And though Jagr agreed not to harm an inch of this stubborn female's distractingly tempting body, he'll gladly kiss her into submission, awakening an urge he hasn't felt in years. Hell, in centuries. . .

Regan vowed never to be at the mercy of another man. That goes double for arrogant, steel-muscled vampires with eyes of ice. All Regan wants is revenge against those who imprisoned her. She doesn't need an ally. She certainly doesn't need a mate. But soon Regan will have to choose–between a lust for vengeance, and a passion as dark and dangerous as the night. . .
Hunger Untamed
By Pamela Palmer
Published By: Avon on February 22nd 2011
Genres: Romance, Paranormal
Pages: 357
Purchase: Amazon – Kindle

They are called Feral Warriors—an elite band of immortals who can change shape at will. Sworn to rid the world of evil, consumed by sorcery and seduction, their wild natures are primed for release.

For a thousand years she has haunted him… Ariana, Queen of the linas, a beauty of mist and light. His love, his life mate… Kougar believed her lost to him forever, until the truth of her stunning betrayal left him bitter and hungry for revenge. Now she alone holds the power to save two trapped and desperate Feral Warriors.

Ariana, caught in a deadly battle of her own, is neither the soulless creature Kougar believes her to be nor the savior he seeks.

And when darkness threatens to annihilate both races, the greatest danger of all becomes the glorious love Kougar and Ariana once shared. A love that must never rise again. A love that has never died.
We Were Liars
By E. Lockhart
Published By: Hot Key Books on May 14th 2014
Genres: Young Adult, Fiction, Mystery
Pages: 227
Purchase: Amazon – Kindle

We are the Liars.

We are beautiful, privileged and live a life of carefree luxury.

We are cracked and broken.

A story of love and romance.

A tale of tragedy.

Which are lies?

Which is truth?

You decide.
The Forbidden
By Jodi Ellen Malpas
Published By: Forever on August 8th 2017
Genres: Romance
Pages: 368
Purchase: Amazon – Kindle

Annie has never experienced the 'spark' with a guy-that instant chemistry that renders you weak in the knees. That is, until a night out brings her face to face with the dangerously sexy and mysterious Jack. It's not just a spark that ignites between them. It's an explosion. Jack promises to consume Annie, and he fully delivers on that promise.

Overwhelmed by the intensity of their one night together, Annie slips out of their hotel room. She is certain that a man who's had such a powerful impact on her must be dangerous. She has no idea that he belongs to another. That he's forbidden.
One Of Us Is Lying
By Karen M. McManus
Published By: Delacorte Press on May 30th 2017
Genres: Young Adult, Mystery, Contemporary
Pages: 361
Purchase: Amazon – Kindle
Rating: ☆☆☆☆☆

Pay close attention and you might solve this.

On Monday afternoon, five students at Bayview High walk into detention.

Bronwyn, the brain, is Yale-bound and never breaks a rule.

Addy, the beauty, is the picture-perfect homecoming princess.

Nate, the criminal, is already on probation for dealing.

Cooper, the athlete, is the all-star baseball pitcher.

And Simon, the outcast, is the creator of Bayview High's notorious gossip app.

Only, Simon never makes it out of that classroom. Before the end of detention, Simon's dead. And according to investigators, his death wasn't an accident. On Monday, he died. But on Tuesday, he'd planned to post juicy reveals about all four of his high-profile classmates, which makes all four of them suspects in his murder. Or are they the perfect patsies for a killer who's still on the loose?

Everyone has secrets, right? What really matters is how far you would go to protect them.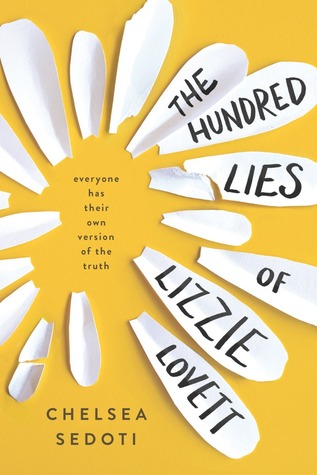 The Hundred Lies Of Lizzie Lovett
By Chelsea Sedoti
Published By: Sourcebooks Fire on January 3rd 2017
Genres: Young Adult, Contemporary, Mystery
Pages: 400
Purchase: Amazon – Kindle

Hawthorn wasn't trying to insert herself into a missing person's investigation. Or maybe she was. But that's only because Lizzie Lovett's disappearance is the one fascinating mystery their sleepy town has ever had. Bad things don't happen to popular girls like Lizzie Lovett, and Hawthorn is convinced she'll turn up at any moment-which means the time for speculation is now.

So Hawthorn comes up with her own theory for Lizzie's disappearance. A theory way too absurd to take seriously…at first. The more Hawthorn talks, the more she believes. And what better way to collect evidence than to immerse herself in Lizzie's life? Like getting a job at the diner where Lizzie worked and hanging out with Lizzie's boyfriend. After all, it's not as if he killed her-or did he?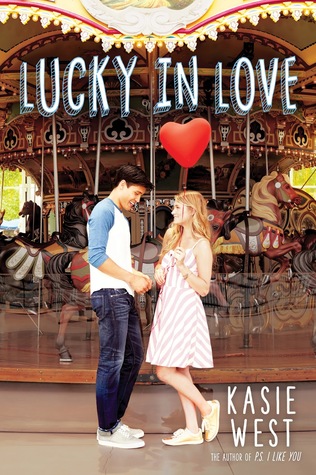 Lucky In Love
By Kasie West
Published By: Scholastic on July 25th 2017
Genres: Young Adult, Contemporary, Romance
Pages: 333
Purchase: Amazon – Kindle

Can't buy me love…

Maddie's not impulsive. She's all about hard work and planning ahead. But one night, on a whim, she buys a lottery ticket. And then, to her astonishment—

She wins!

In a flash, Maddie's life is unrecognizable. No more stressing about college scholarships. Suddenly, she's talking about renting a yacht. And being in the spotlight at school is fun…until rumors start flying, and random people ask her for loans. Now Maddie isn't sure who she can trust.

Except for Seth Nguyen, her funny, charming coworker at the local zoo. Seth doesn't seem aware of Maddie's big news. And, for some reason, she doesn't want to tell him. But what will happen if he learns her secret?
The Whole Thing Together
By Ann Brashares
Published By: Delacorte Press on April 25th 2017
Genres: Young Adult, Contemporary
Pages: 304
Purchase: Amazon – Kindle

We live in the same place, but never together.

Summer for Sasha and Ray means the sprawling old house on Long Island. Since they were children, they've shared almost everything—reading the same books, running down the same sandy footpaths to the beach, eating peaches from the same market, laughing around the same sun-soaked dining table. Even sleeping in the same bed, on the very same worn cotton sheets. But they've never met.

Sasha's dad was once married to Ray's mom, and together they had three daughters: Emma, the perfectionist; Mattie, the beauty; and Quinn, the favorite. But the marriage crumbled and the bitterness lingered. Now there are two new families—and neither one will give up the beach house that holds the memories, happy and sad, of summers past.

The choices we make come back to haunt us; the effect on our destinies ripples out of our control…or does it? This summer, the lives of Sasha, Ray, and their siblings intersect in ways none of them ever dreamed, in a novel about family relationships, keeping secrets, and most of all, love.